We conducted an extensive review into what our employees believe sets Bunzl apart from others. These beliefs show what is most important to Bunzl's people and demonstrate how the Group's purpose and values run through the organisation.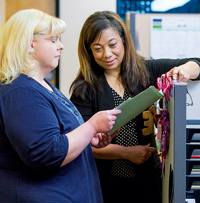 We believe…
that the safety and security of our people is our first priority
that through diversity, we build strength
that an entrepreneurial spirit provides endless possibilities
that together we can achieve anything
in creating a sustainable environment for us and those who follow
that through innovation we find more dynamic solutions
that it's our business to enhance our customers' business
that our global supply chain brings local benefits
that investing in our local communities is the right thing to do
that technology enables success
that motivated people create happy customers
that at Bunzl, everyone counts


We...
are transparent
show humility
are reliable
are responsive