Delivering value for all our customers
I have been truly impressed by Bunzl's response to the pandemic. During a challenging year the Group has demonstrated the resilience and agility of its business model, the strength of its supply chain network and the dedication of its employees across the globe."
Peter Ventress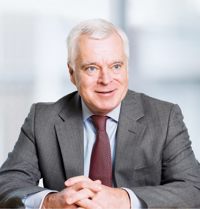 Our number one priority during 2020 has been the well-being of our colleagues and customers and I am exceptionally proud of how our people have responded. I am incredibly proud of the Bunzl family which now includes almost 20,000 colleagues. At Bunzl we seek to achieve a balance of focus across all stakeholders, and I believe the strength of this has been demonstrated in 2020."
Frank van Zanten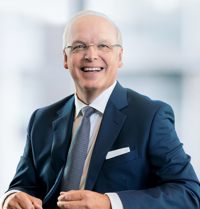 Our businesses have reacted admirably to the unprecedented circumstances and this is reflected in the strength of our financial results. The Group's robust balance sheet and continued strong cash generation have enabled the Group to maintain focus on key strategic priorities."


Richard Howes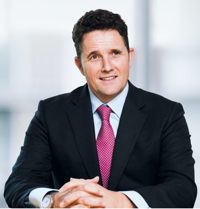 Highlights
Adjusted earnings per share
164.9p
(2019: 132.2p)
+26.6%
growth at constant exchange rates (Actual exchange rates +24.7%)
Adjusted operating profit
£778.4m
(2019: £653.3m)
+20.9%
growth at constant exchange rates (Actual exchange rates +19.1%)
Cash conversion
103%
(2019: 101%)
Operating profit
£618.5m
(2019: £528.4m) growth at actual exchange rates +17.1%
Dividend per share
54.1p
(2019: 51.3p)
+5.5%
Basic earnings per share
128.8p
(2019: 104.8p) growth at actual exchange rates +22.9%
Revenue
£10,111m
(2019: £9,327m)
+9.4%
growth at constant exchange rates (Actual exchange rates +8.4%)
Committed acquisition spend
£445m
Sustainability materiality assessment conducted and priorities set
54
external stakeholders interviewed
Go digital-first
Bunzl is actively trying to reduce its impact on the environment and maximise shareholder value by reducing the number copies of the annual report it prints and mails. If you'd like to switch to receiving digital copies of your reports and communications each year please contact your registrar.